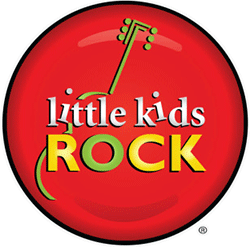 The Real Numbers are proud to perform another live, streaming show on Sunday, June 8th to raise money for Little Kids Rock, a nonprofit working to make sure that every student has the opportunity to unlock his or her inner music-maker.
Here's how it works: you can watch us play live from wherever you want, on any device connected to the web, simply by making a donation of any amount to Little Kids Rock on Giving Stage. Everyone had a blast last time we did this, so we can't wait to do it with you again for another great cause. 
We'll be streaming from The Producer's Loft, a beautiful photography studio & video sound stage located in the heart of San Francisco's culture-rich Mission District. In addition to commercial production, the studio also provides access to non-profit projects, artist productions, film screenings and fundraising events.
Get your virtual tickets today, right here: https://www.givingstage.com/event/the-real-numbers-help-little-kids-rock