We're heading back to the venerable Hotel Utah on Saturday, August 22 for our THIRD appearance at the International Pop Overthrow festival. The line up is stellar:
7:30 David Brookings
8:15 Eric Friedmann and The Lucky Rubes
9:00 The Real Numbers
9:45 The Corner Laughers — SF record release!
10:30 The Hot Toddies
11:15 Claire On A Dare
12:00 The Honey Wilders — Final gig with their current lineup!
Find all the details and RSVP here, and check out yet another fabulous flyer from our drummer "Toledo" Rob Tucker.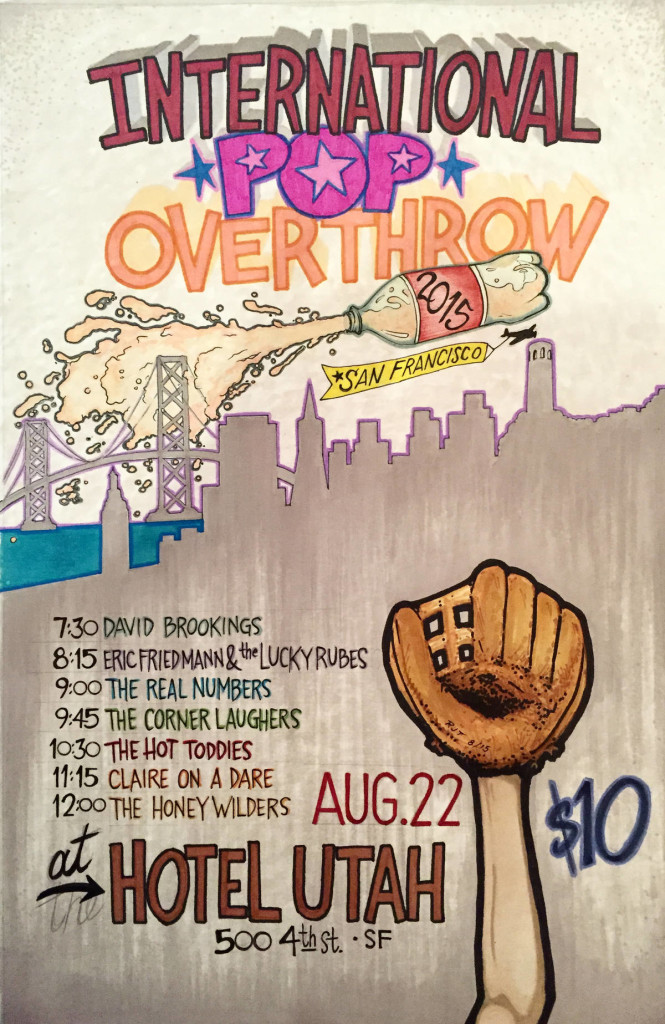 Related show